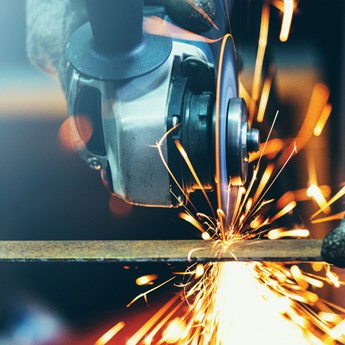 Alexander S's story
Thanks to the support of Unite Legal Services, I have now received fair compensation.
Alexander has been in employment as an assembly worker since 1993. Throughout the course of his employment, he has been exposed to excessive vibration through the use of hand held vibrating tools, including impact guns and grinders. 
As a result of this exposure, Alexander was subsequently diagnosed with hand arm vibration syndrome (HAVS) in 2009 by his employer's occupational health department. Although he was diagnosed in 2009, there continued to be ongoing negligent exposure by his employer. 
Alexander sought the help from Unite Legal Services, which funded a medical report from a consultant vascular surgeon. Its outcome was supportive of Alexander's case and confirmed that her suffered from HAVS in his right hand. 
Liability remained in dispute with the insurance company acting on behalf of his employer. Thereafter, Unite Legal Services funded a second report, this time from a consultant engineer, which confirmed that Alexander's employer had exposed him to excessive levels of vibration and had breached its common law duties of care as well as statutory duties imposed on them in terms of the Control of Vibration at Work Regulations 2005. 
The insurance company maintained its position on liability and, therefore, court proceedings were raised on Alexander's behalf in the All Scotland Personal Injury Court. His employer had Alexander examined by its own medical expert, who also confirmed the diagnosis of HAVS. Shortly after, a formal offer of £12,500 was put forward to Alexander, which he accepted. 
As this case was funded by Unite Legal Services, Alexander kept 100% of his compensation.  Through Unite Legal Services, he accessed legal advice from a specialist solicitor, ensuring that negotiations relating to his case began in early course. The specialist solicitor also ensured that the correct steps were taken, including instructing the necessary reports, in order to achieve a settlement. 
Alexander said:
"Thank you to Unite Legal Services for all of its help. I would have no hesitation in recommending this service to any of my colleagues."
---
Read the latest news relating to: Repetitive strain and vibration diseases
More news