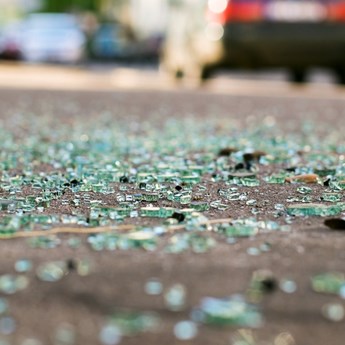 Allan's story
Thanks to the support of Unite Legal Services, I am pleased with the compensation I have received for my accident.
Unite member, Allan, was involved in a road traffic accident. 
He was driving on the M9 motorway when a vehicle pulled out from the hard shoulder, causing him to react to avoid a collision. As a result, Allan drove into a ditch at the side of the road, sustaining multiple injuries. 
Allan contacted Unite Legal Services and was put in touch with a specialist road traffic accident solicitor to discuss his case. 
The other driver left the scene of the accident without exchanging information, meaning that Allan had no details of the car or its driver. His solicitor submitted a claim to the Motor Insurers Bureau under the untraced drivers' scheme.  
Unite Legal Services funded a medical report from a consultant orthopaedic surgeon, which assisted Allan's case further by setting out the injuries he sustained in the accident.  
An offer of £2,600 was made by the Motor Insurers Bureau in respect of Allan's case, but as he was still suffering from his injuries and no award had been made for his loss of earnings, he did not accept the offer.  
Allan's solicitor returned to the Motor Insurers Bureau and advised that court proceedings may need to be raised if no increased offer was made. The Motor Insurers Bureau carried out a further review of the medical report, along with Allan's pre and post-accident wage slips to determine his loss of earnings. 
A further offer of £6,435 was made to Allan, which he accepted. 
As a member of Unite, Allan had access to expert legal advice, which ensured he kept 100% of his compensation and allowed him to move on with his life.  
Allan said:
"Thank you to Unite Legal Services for all of its help. I would not have been able to go through this process without them."
---
Read the latest news relating to: Road traffic accident claims
More news