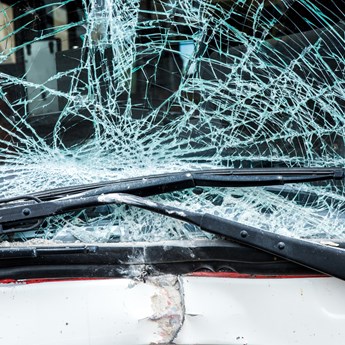 Bernard M's story
Thanks to the support of Unite Legal Services I have now received compensation for this accident and I look forward to moving on with my life.
Bernard was involved in a road traffic accident when a vehicle collided with the front of the bus he was travelling on. The crash caused Bernard to sustain injuries to his leg, back and torso. 
Bernard, through Unite Legal Services, was contacted by a specialist personal injury solicitor to discuss his case. Due to the expert knowledge of the solicitor appointed by Unite Legal Services, a settlement was negotiated with the insurance company acting on behalf of the third party driver. No court action was required, which meant that Bernard was able to secure his compensation quickly and without the need to attend court. 
Unite Legal Services funded a medical report from a consultant orthopaedic surgeon and consultant psychiatrist, which assisted Bernard's case by setting out the injuries he sustained as a result of the accident. The orthopaedic report confirmed he had multiple fractures to his right leg with an associated foot drop, which are permanent. He also suffered soft tissue injuries to his back and torso. As well as his physical injuries, Bernard suffered psychologically following the accident. 
The medical evidence was sent to the insurance company acting on behalf of the third party driver. An initial offer of £40,000 was put forward in settlement of Bernard's case. This offer was discussed with Bernard and it was rejected. A further offer of £50,000 was put forward in full and final settlement. Bernard confirmed he would accept this offer. 
Through Unite Legal Services, Bernard accessed legal advice from a specialist solicitor, ensuring that negotiations relating to his case began in early course. The settlement of £50,000 compensated him for his injuries. 
Bernard said:
"I would like to thank Unite Legal Services for all of their help. I would have no hesitation in recommending their services. They assisted me greatly during this stressful period."
---
Read the latest news relating to: Road traffic accident claims
More news