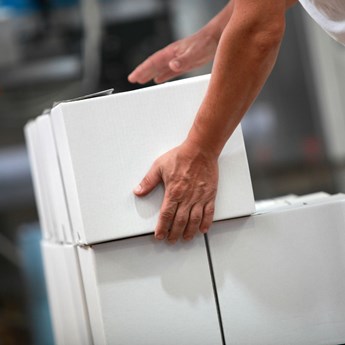 Colin's story
I've been really pleased with the way my case has gone. The service I have had through Unite legal Services has been great.
Unite Legal Services has secured £10,000 in compensation for Colin after he developed problems with his back, neck and arms following years of working in a factory.
Colin was employed to mix raw materials together to produce pharmaceuticals in a dispensary. The job involved a lot of heavy lifting as well as repetitive scooping movements.
Colin started having problems in 2002, and his repetitive strain injury symptoms gradually got worse and worse. He contacted Unite Legal Services who went on to secure treatment and compensation for its member.
Colin said:
"It was always very hot in the dispensary and we would be stooping and lifting all the time. It was awful for our posture. So many of the lads had problems with their backs, necks and arms. It was pretty unpleasant.
"I wanted to bring a claim because I want to keep working as long as I can and the way things were going I wouldn't have been able to. I didn't want to keep putting my health at risk."