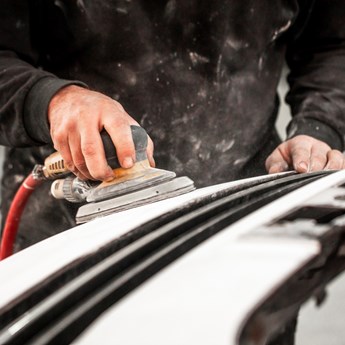 Craig T's story
I am very thankful to Unite Legal Services for the outcome of my case.
Unite member, Craig, received compensation after developing carpal tunnel syndrome (CTS) as a result of his work.
Craig is employed as an engineer. Throughout the course of his employment, he has been exposed to excessive vibration through the use of hand held vibrating tools including impact guns, drills, buffers and grinders. As a result of this exposure, Craig was subsequently diagnosed with CTS.
Craig, through Unite Legal Services, was contacted by a specialist personal injury solicitor to discuss his case. Witnesses were also contacted by the specialist solicitor and it appeared to be likely that Craig's employer had been in breach of the Control of Vibration at Work Regulations.
Unite Legal Services requested a medical report from a consultant orthopaedic surgeon to support Craig's case. This expert report confirmed that Craig suffered from CTS as a result of his work activities.
Court proceedings were raised on Craig's behalf in the All Scotland Personal Injury Court and a further expert report was obtained from a consultant ergonomist who also confirmed Craig's employer had been in breach of their duties to him.
Following disclosure of the supporting expert reports, negotiations continued and an initial offer of £5,800 was made by the defendants. This was rejected on the basis the sum was too low. Negotiations continued until a settlement was agreed in the sum of £12,000, which Craig was happy to accept.
Through Unite Legal Services, Craig was able to access proper legal advice from a specialist solicitor ensuring that negotiations relating to his case began in early course. The specialist solicitor also ensured that the correct steps were taken, including instructing the necessary expert reports, with a view to reach a decent settlement for Craig. As this case was funded by Unite Legal Services, Craig was able to retain 100% of his compensation.
'I am very thankful to Unite Legal Services for the outcome of my case. I am really happy with the service provided throughout my claim, and I would recommend them."
*Names may have been changed to protect the identity of our member
---
Read the latest news relating to: Repetitive strain and vibration diseases
More news