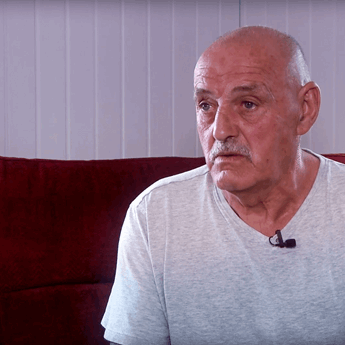 Darrell's story
In 2009, the biggest blacklisting scandal in the construction industry's history was uncovered.
More than 3,000 construction workers' names were found on a blacklist, which was used to deny trade union members work.
Unite member and former steel erector/rigger, Darrell Crapper, was one of those thousands of workers affected by the scandal.
Darrell was unemployed for more than eight years as a result of being blacklisted. Darrell and his wife, Bridget, struggled financially, losing two homes in the process, and his health suffered due to stress of not having work.
Following the discovery of the scandal, Unite the Union waged a five-year fight against household construction names, such as Sir Robert McAlpine Ltd and Balfour Beatty Engineering Services, and some 30 other firms who were part of the conspiracy.
This has resulted in more than £10 million in compensation secured for 256 workers who were victims of the blacklist.
Unite has pledged to continue to close the net on blacklisting by actively exposing those companies and individuals involved, and supporting members who believe that they have been discriminated against for simply being a member of a trade union.
Watch Darrell and his wife, Bridget, talk about how they've been affected by the blacklisting scandal:
---
Read the latest news relating to: Employment law solicitors
More news