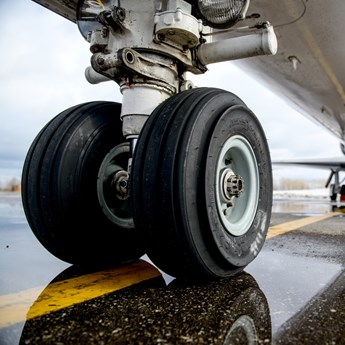 David C's story
Thanks to the support of Unite Legal Services I have now received fair compensation for my injuries.
David was employed as an aircraft fitter for more than 30 years. During the course of his employment, he used handheld vibrating tools and subsequently developed carpal tunnel syndrome, which he attributed to his exposure to vibrating tools. 
David, through Unite Legal Services, was contacted by a specialist personal injury solicitor to discuss his case. A number of investigations were undertaken by his solicitor, including obtaining a statement from David and his colleagues regarding the work he carried out on a daily basis.   
Unite Legal Services funded a medical report from a consultant orthopaedic surgeon, which assisted David's case by confirming that the carpal tunnel syndrome he had developed could be linked to his employment and exposure to the vibrating tools. 
David's solicitor released the medical report to the insurance company acting for his employer but no response was made by the insurance company and so court proceedings were raised in the All Scotland Personal Injury Court on David's behalf. Following this, Unite Legal Services also funded a report from a consultant engineer which confirmed David's employer had been in breach of its legal duties towards him for a number of years by exposing him to vibrating tools. 
The Defenders had David examined by their own expert and, following receipt of their report, an offer was made in the sum of £2,500. This offer was discussed with David and it was rejected. A further offer of £5,000 was put forward, which was also rejected. A pre-trial meeting was held in this case where a final offer of £12,000 was put forward to David. He confirmed he wanted to accept this offer. 
David said:
"I would like to thank Unite Legal Services for all of their help. I would have no hesitation in recommending their services to any of my colleagues. I would not have been able to do it without them."