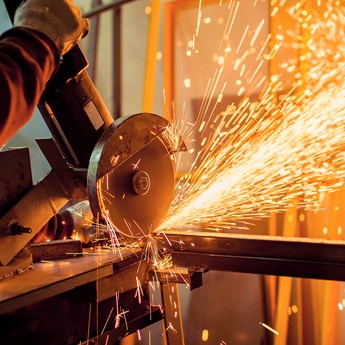 Frank's story
I was very pleased with Unite Legal Services and would recommend them.
Frank*, a Unite member, secured compensation after he developed a vibration injury at work.
Frank had been employed as a welder since 1967. Over the course of his career, he was exposed to significant vibration and it is likely that his employers were in breach of their duties to care for him.
As a result of this exposure, Frank was subsequently diagnosed with Hand Arm Vibration Syndrome (HAVS). In 1987, he became aware of the symptoms in his hands and, since 1997, suspected they were work-related. In these circumstances, if Frank was to make a claim, it would be time-barred against all of his previous employers and the claim would only be made against his employer from 1989.
Through Unite Legal Services, Frank was contacted by a specialist personal injury solicitor, who discussed his chances of legal success. Although Frank was diagnosed a number of years ago, it appeared likely that there continued to be ongoing negligent exposure by his employer. His solicitor instructed a consultant vascular surgeon to produce a medical report to support Frank's case. This confirmed that he suffered from a relatively mild stage of HAVS.
Liability remained in dispute with the insurance company acting on behalf of his employer and court proceedings were raised in the All Scotland Sheriff Personal Injury Court.
The defenders thereafter had Frank examined by their own medical expert, who also confirmed the diagnosis of HAVS, although at a milder staging than previously diagnosed. Shortly after their expert prepared his report, a formal offer was put forward to Frank in the sum of £3,500. Negotiations continued until this was increased to £4,500 which represented a fair settlement for Frank's case.
As this case was pursued through his Unite membership, Frank retained 100% of his compensation. Through Unite Legal Services, Frank was able to access expert legal advice from a specialist solicitor ensuring that negotiations relating to his case began in early course. The specialist solicitor also ensured that the correct steps were taken, including instructing the necessary reports, in order to achieve a settlement for Frank.
Frank said: "I was very pleased with Unite Legal Services and would recommend them. I was very satisfied with the outcome of my claim."
*Names may have been changed to protect the identity of our members
---
Read the latest news relating to: Repetitive strain and vibration diseases
More news