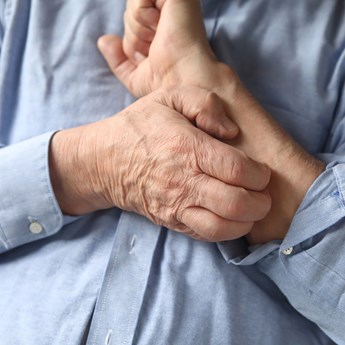 Graham's story
Cotton gloves won't protect your skin from harmful chemicals but my employers thought it was fine to ignore this. Unite Legal Services made sure I had a voice and was represented after suffering with a painful skin disease for months.
Graham contracted occupational dermatitis, a painful and itchy skin disease, after being exposed to a harmful chemical solution while working at Mahle Filter Systems as a component welder.
Graham's employers only gave him light cotton gloves to wear at work, which would quickly become soaked through with an irritant P80 solution and remain wet all day.
The constant contact with the contaminant meant that Graham developed dermatitis on his hands, which prevented him from being able to enjoy his hobbies such as golf and swimming for months.
After he was diagnosed with occupational dermatitis, Graham turned to Unite for advice. With the help of Unite Legal Services, Graham worked with an expert solicitor who not only secured compensation for his painful injury, but made sure that Mahle Filter Systems changed their procedures to adequately protect staff who work with hazardous chemicals.
Graham said:
"When you have limited use of your hands, it has an unbelievable impact on your day-to-day life. Not only was the dermatitis itchy and painful, for months, I was really limited with what I could and couldn't do.
"I was let down by my employer and at first, I was daunted about the idea of starting a legal claim. The service I received from Unite Legal Services, right from day one, changed all that. They made sure that I had a voice at a time when my employers weren't listening and had failed to meet one of their most basic health and safety requirements.
"Unite Legal Services certainly made sure my employers bucked up their ideas and gave us proper equipment to protect us from the harmful chemicals. I am pleased that because of my claim, my colleagues are now protected from being injured in the same way in future."
---
Read the latest news relating to: Industrial disease claims
More news