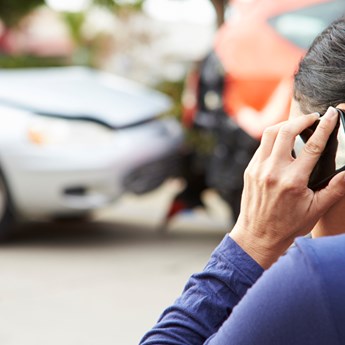 Heather's story
Thanks to the support of Unite Legal Services, I have now received fair compensation for this accident and I can move on from what happened to me.
Heather was involved in a road traffic accident during the course of her employment as a family support worker. 
She was driving her car and had stopped to turn right when another driver crashed into the back of her car. The accident left her with injuries to her neck, back, shoulder and head.   
Heather was absent from work for seven weeks following the accident. 
She contacted Unite Legal Services and was put in touch with a specialist personal injury solicitor to discuss her case. The solicitor contacted the insurance company of the third party driver and liability was admitted. 
Unite Legal Services funded a medical report from a consultant orthopaedic surgeon, which assisted Heather's case further by setting out the injuries she sustained in the accident. 
An offer of £7,250 was put forward in full and final settlement of Heather's case, which also included a payment of £445 for the physiotherapy Heather had after the accident. 
As a member of Unite, Heather had access to expert legal advice, which ensured that she kept 100% of her compensation and allowed her to move on with her life. 
Heather said:
"Thank you to Unite Legal Services for all of its help. Without them I would not have been able to secure this compensation and keep it all."
---
Read the latest news relating to: Road traffic accident claims
More news