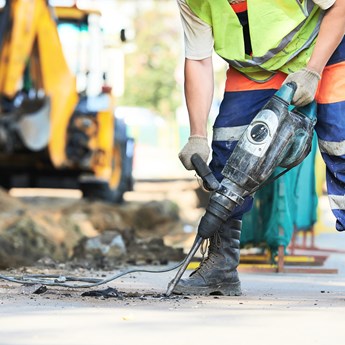 James C's story
"Knowing that I would not be responsible for legal fees was a big thing. I am very grateful for the help and support from Unite Legal Services."
Unite member, James, has received compensation after he was diagnosed with vibration white finger during his employment at a mechanics garage.
James worked as a metal worker and panel beater, which involved frequent and excessive use of vibrating tools, such as drills, grinders, sanders, polishers and impact wrenches, all of which were pneumatic.
As a result of the frequent use of these vibrating tools, James began to notice tingling and numbness in his fingers that often disturbed his sleep. He also noticed a distinct loss of power in his grip when carrying out tasks inside and outside of work.
Eventually, in cold and wet conditions, the tips of James's fingers blanched white then returned red. This caused him significant pain and discomfort and was distressing.
Unite Legal Services funded a medical report from a consultant vascular surgeon, which supported James's case that he had developed hand and arm vibration syndrome.
Through Unite Legal Services, James had access to a specialist industrial disease solicitor and a settlement was reached out of court for the sum of £45,000.
As the case was funded by Unite Legal Services, it meant that James was able to retain 100% of his compensation. He accessed legal advice, ensuring that negotiations relating to his case began in early course.
Unite Legal Services also ensured that the correct steps were taken in order to achieve a suitable settlement for him.
James said:
"I thought there was nothing I could do about my vibration white finger, but by contacting Unite Legal Services, it allowed me to receive compensation for my condition and put this all behind me. I wouldn't have been able to do this without the backing of Unite and without help from Unite Legal Services."
---
Read the latest news relating to: Industrial disease claims
More news