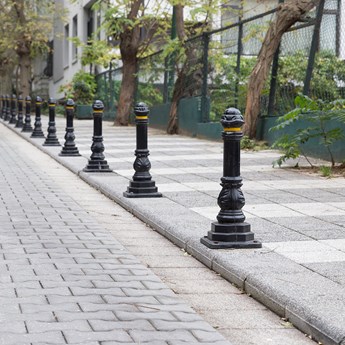 James N's story
I was pleased with the outcome of my case and I would have no hesitation in recommending the services of Unite Legal Services in the future.
James was involved in an accident while out with work in March 2018. He was walking close to a vehicle show room which had a large plastic sign attached to a fence outside it. The sign was attached at its top edge but not the bottom. As James was walking past the sign, a gust of wind caused it to flip upward and strike him on the head.
Due to the fault and negligence of the occupiers of the motor store, James suffered laceration injuries to the face.
James, through Unite Legal Services, was contacted by a specialist personal injury solicitor to discuss his case. Due to the specialist knowledge of the solicitor appointed, a settlement was negotiated with the insurance company acting on behalf of his employers. No court action was required which meant that James was able to secure his compensation quickly without the need to attend court.
Unite Legal Services funded a medical report from a consultant in emergency medicine which assisted James' case by setting out the injuries he sustained as a result of the accident.
Negotiations commenced between James' solicitor and the insurance company, and an offer of £4,000 was put forward in full and final settlement. This offer was accepted by James and, as the case was funded by Unite Legal Services, he retained 100% of his compensation.
Through Unite Legal Services, James was able to access proper legal advice from a specialist solicitor ensuring that negotiations relating to his case began in early course. The settlement of £4,000 adequately compensated James for his injuries and he was happy with the outcome.
He said: "I was pleased with the outcome of my case and I would have no hesitation in recommending the services of Unite Legal Services in the future."