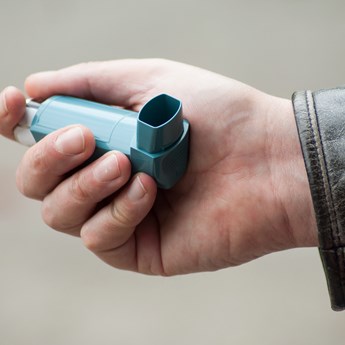 James V's story
Thanks to Unite for its help in my case. I couldn't have done it without them.
James was employed by Rolls Royce Plc since 2001 and worked in the component repair department since July 2015. The premises he worked at in Inchinnan was open plan meaning dust, fume and vapour were given off and often created a "cloud". Exposure to this dust, fume and vapour exacerbated James' underlying asthma.
Through Unite Legal Services, James was contacted by a specialist personal injury solicitor to discuss his case.
As part of the investigations into James' claim, his solicitor instructed an expert report from Graeme Hughson, a chartered occupational hygienist. He agreed that James' pre-existing asthma should have been taken into account by his employers and it failed to ensure the workplace was suitably ventilated.
The insurers were not prepared to deal with the claim during pre-litigation correspondence so Unite Legal Services commenced court proceedings in the All Scotland Sheriff Personal Injury Court.
A medical report was also obtained from Dr Dorward, a consultant respiratory physician who confirmed that James had suffered an aggravation of his pre-existing asthma as a result of his working environment.
A hearing date was set, but in advance of this a settlement of £2,684 was agreed for James' claim.
As a member of Unite, James kept 100 per cent of his compensation. He said: "My solicitor Claire and her team were thorough and highly professional all the way through my case."
---
Read the latest news relating to: Industrial disease claims
More news