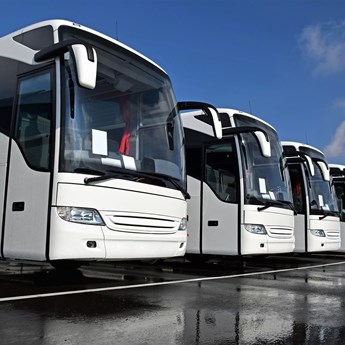 James W's story
"I would like to thank Unite Legal Services for all of their help. They have made the process very easy."
James was involved in an accident during the course of his employment as a coach builder. On the day of the accident, James was exiting a bus he was working on but there was no ramp in place to use when exiting the bus, as there should have been. As a result, James lost his footing and fell to the ground, sustaining injuries to his wrist and teeth.
James' employers failed to follow their own risk assessment to ensure that there was safe access and egress for employees on the bus.
James, through Unite Legal Services, was contacted by a specialist personal injury solicitor to discuss his case. Unite Legal Services funded a medical report from a consultant orthopaedic surgeon, which assisted James' case by setting out the injuries which he sustained purely as a result of the accident at work. A second report was sought from a consultant dentist in relation to the injuries to his teeth and the work which he will require on his teeth in the future.
The medical evidence was exhibited to the insurance company acting on behalf of James' employers. An initial offer of £5,822 was put forward in settlement. This offer was discussed with James and it was rejected. It was decided that court proceedings should be raised on behalf of James in the All Scotland Personal Injury Court.
Shortly after court proceedings were raised, an offer of £15,000 was put forward in full and final settlement. This offer was rejected. A further offer of £17,500 was put forward in full and final settlement. This was also rejected. A further offer of £18,500 was put forward to James. This was rejected and the defenders obtained their own medical report.
Shortly after James was examined by the expert for the defenders, a formal offer was made in the sum of £20,000. This offer was accepted by James.
James said:
"I would like to thank Unite Legal Services for all of their help. They have made the process very easy."
*Names may have been changed to protect the identity of our member