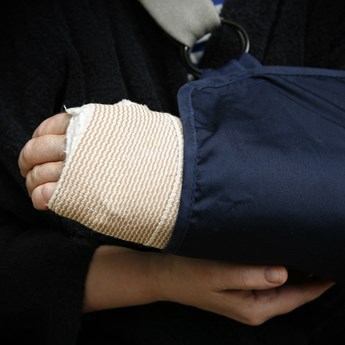 James's story
Unite Legal Services helped me to access the support I needed to win my case. The service I had could not have been better.
James* secured more than £15,000 in compensation after permanently injuring his arm in an accident at work.
While working as a tug master on board a ship, James fell down slippery wet stairs, which had not been fitted with anti-slip treads as they should have been. He had previously warned his employer that the stairs were dangerous but no action was taken until after his accident.
James broke his right arm and had to take 11 months off work. He still suffers pain and sensitivity in his arm, and he has been told that these symptoms will last for the rest of his life.
Unite Legal Services secured compensation from his employer for his injury.
James said:
"Throughout the process of my claim, I was kept fully up to date and I feel that the advice I received was second to none.
"I am really pleased I was able to access this support through Unite Legal Services."
* Names may have been changed to protect the identity of our member.