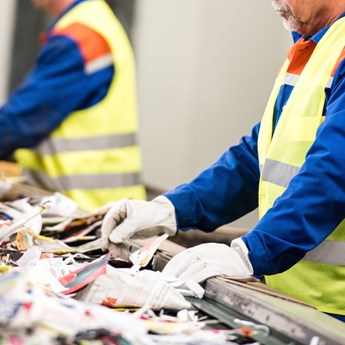 John H's story
Thanks to the support of Unite Legal Services, I have now received fair compensation and I am looking forward to moving on with my life.
Unite member, John Hawthorne, has received compensation after he contracted occupational asthma during his employment with Falkirk Council. 
John was based at a recycling centre where he was exposed to airborne waste containing bio-aerosols and endotoxins. His job involved litter picking and cleaning duties within the vicinity of the open-window compost area. Open-window composting is a procedure that generates microorganisms and airborne dust. 
As a result of this exposure at his place of work, John was subsequently diagnosed with occupational asthma which he considered to be caused by his job. 
Unite Legal Services funded a medical report from a consultant chest physician, which supported John's case that he had contracted asthma as a result of his occupational duties.   
Through his access to Unite Legal Services, John had access to a specialist personal injury solicitor to discuss his case. Liability remained in dispute with the insurance company acting on behalf of the council, despite the medical evidence available. 
Unite Legal Services then funded another report from an occupational hygienist, confirming that the council was in breach of the Control of Substances Hazardous to Health Regulations 2002.   
This report was also released to the insurance company and, following this, an offer of £9,000 was made to John in settlement of his case. This offer was discussed with John and subsequently rejected by Unite Legal Services. A further offer of £11,000 in compensation was put forward in full and final settlement, which was accepted by John. 
As this case was funded by Unite Legal Services, it meant that John was able to retain 100% of his compensation. John was also able to access proper legal advice, ensuring that negotiations relating to his case began in early course. Unite Legal Services also ensured that the correct steps were taken in order to achieve a suitable settlement for him.    
John said:
"Thank you to Unite Legal Services for all of their help. I would have no hesitation in recommending this service to any of my colleagues. I would not have been able to do this without their help and assistance."