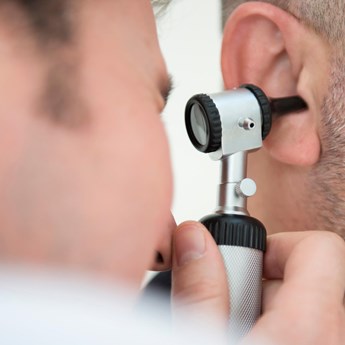 John T's Story
I was more than happy with the final outcome of my case and would highly recommend Unite Legal Services to anyone in the future.
John made a claim for compensation for noise-induced hearing loss which he suffered as a result of being exposed to noise while working as a spray painter in the aerospace industry. Due to the fault and negligence of John's employer, he was subjected to negligent levels of noise throughout his employment in terms of the Control of Noise at Work Regulations 2005.  
John, through Unite Legal Services, was contacted by a specialist personal injury solicitor to discuss his case. His medical records were recovered, and an expert report was obtained from Mr Stuart Robertson, Ear, Nose and Throat Consultant. This report assisted John's case by setting out the injuries which he sustained purely as a result of the negligent exposure to noise. The medical report confirmed that John had suffered moderate hearing loss and tinnitus because of his exposure to noise.
The report was exhibited to the insurance company acting on behalf of John's employer, but settlement proposals were not forthcoming. Court proceedings were therefore raised in the All Scotland Personal Injury Court on John's behalf.
Following the court proceedings being raised, further evidence was sought from Mr Dick Bowdler, Acoustic Consultant, who confirmed the levels of noise that John had been exposed to throughout his employment. This report was lodged in the court process.
The defendants were then persuaded they were at risk and settlement negotiations commenced until an offer of £7,500 was accepted by John. As this case was funded by Unite Legal Services, John retained 100% of his compensation.
Through Unite Legal Services, John was able to access proper legal advice from a specialist solicitor ensuring that he was provided with the best advice on how to proceed with his case.
John said: "I was absolutely delighted with the manner in which my case was dealt with. The information was sent in an easy-to-follow way and on a regular basis. Unite Legal Services answered any questions truthfully and always assured me of their commitment to taking the case as far as they possibly could, given the complexity of the case."
---
Read the latest news relating to: Noise-induced deafness
More news