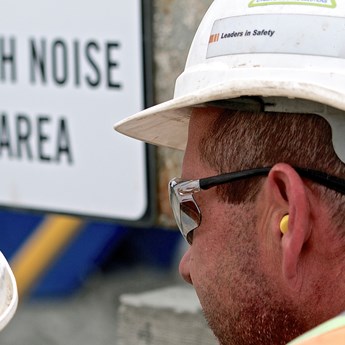 Louis' Story
I was referred to specialist personal injury solicitors, through my membership with Unite the union. I am delighted with the service received in respect of my case, through Unite Legal Services.
Louis suffered noise-induced hearing loss as a result of ineffective hearing protection while working as a machine operator.
He was employed in this role from 1980 until 2020 and worked with machinery on a daily basis.
Louis began to suffer symptoms in 2014 but did not seek medical advice until 2018, when he received a hearing test at work.
His Unite the union membership allowed him to contact a specialist personal injury solicitor and make a claim.
A medical report was obtained from a consultant otolaryngologist who confirmed that Louis had suffered hearing loss and tinnitus as a result of noise exposure at work.
The solicitors instructed by Unite raised the action in the All Scotland Personal Injury Court and instructed a liability report from an acoustic consultant. The expert believed that Louis' employer was likely in breach of its duties prior to the provision of hearing protection from the late 1990s onwards.
Liability remained in dispute throughout the litigation process and went all the way to a pre-trial meeting. At that meeting, the solicitors for Louis' employers put forward an offer of £15,000 in full and final settlement of his claim.
Advice and guidance was given by counsel to Louis. The merits of the offer were considered in line with the medical and liability evidence on file, and counsel was of the view that the offer made was within a reasonable range of what the court was likely to award. Louis provided instructions to accept the offer and was delighted with the outcome.
Louis said: "I would highly recommend seeking legal advice through Unite legal services. They were very professional in my dealings with them and kept me well informed with any progress. I was delighted with the outcome and happy with the settlement."
---
Read the latest news relating to: Noise-induced deafness
More news