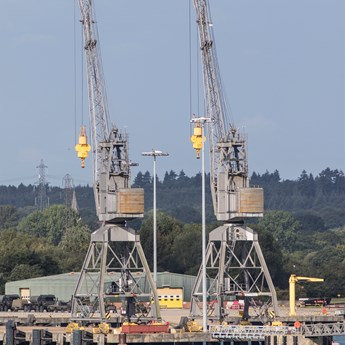 Mary's story
Thanks to Unite Legal Services, Mary was able to secure asbestos compensation on behalf of her late husband.
Unite Legal Services acted for Mary*, the widow of a late member, who died as a result of an asbestos-related disease.

Richard* worked as a docker in the 1960s and was involved in unloading sacks of raw asbestos in the docks. The asbestos arrived in hessian sacks and was loaded into nets so that it could be lifted from the holds of the ships. The holds were extremely dusty as a result of the asbestos, and during the process of being lifted out of the hold by cranes, asbestos powder often escaped the sacks.

As a result of his employer negligently exposing him to asbestos during this time, the member developed mesothelioma, a fatal asbestos disease, and he sadly passed away.

Mary contacted Unite Legal Services to pursue a claim on his behalf. As a result of his membership, she had access to Unite's expert panel of asbestos lawyers who secured a six-figure compensation settlement for her.
*Names may have been changed to protect the identity of our member
---
Read the latest news relating to: Asbestos compensation claims
More news