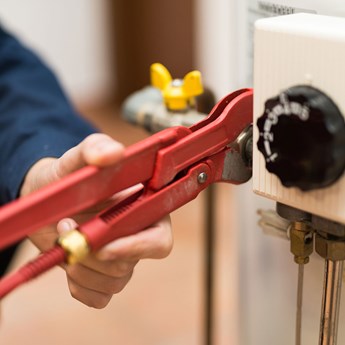 Matthew C's story
I'm more than happy with the service provided by Unite Legal Services and would recommend them.
Matthew* is employed as a pipefitter and was diagnosed with dermatitis during his employment.
The Unite member was required to use substances, such as oil, which soaked through the gloves that were provided by his employer. He had to wash his hands frequently to remove the substances, which caused dermatitis. He has been in this employment since 2008.
Matthew, through Unite Legal Services, was contacted by a specialist personal injury solicitor to discuss his case, and a medical report from a consultant dermatologist was instructed to support his case. This confirmed that Matthew developed dermatitis due to his requirement to wash his hands excessively as a result of the unsuitable protective equipment provided.
Liability remained in dispute with the insurance company acting on behalf of his employers. However, given the supportive evidence in the case, Unite Legal Services remained of the view there was a strong case and therefore court proceedings were raised on Matthew's behalf in the All Scotland Personal Injury Court.
Thereafter, Unite Legal Services funded a report from a chartered occupational hygienist. This report confirmed that Matthew's employers had been in breach of their duties to him.
The defender proceeded to instruct their own medical expert, however, the consultant dermatologist instructed by Matthew's solicitors remained in firm support of his case.
Matthew's specialist personal injury solicitor maintained pressure on the defender and in advance of the diet of Proof they put forward an offer of £4,000, which included a 50% discount for contributory negligence as it was the defender's position that Matthew contributed to his injury by increasing how much he washed his hands. This offer, and any discount for contributory negligence could not be recommended so negotiations continued until an increased offer of £9000 was made. Matthew was happy to accept this as it represents fair compensation for his injuries.
As this case was funded by Unite Legal Services, Matthew retained 100% of his compensation. Through Unite Legal Services, Matthew was able to access proper legal advice from a specialist solicitor ensuring that negotiations relating to his case began in early course. The specialist solicitor also ensured that the correct steps were taken, including instructing the necessary reports, in order to achieve settlement for Matthew.
Matthew said: "Thank you to Unite Legal Services for all of their help. I cannot fault them as they have been great with my case from start to finish.
"I'm more than happy with the service provided by Unite Legal Services and would recommend them."

*Names may have been changed to protect the identity of our member
---
Read the latest news relating to: Dermatitis and occupational asthma
More news