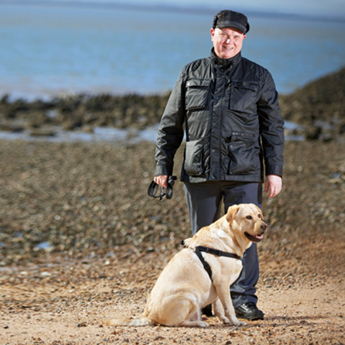 Ronald's story
I wasn't aware of the full legal backing I was entitled to as part of my trade union membership, but quickly turned to Unite after a disastrous experience with high street solicitors.
Ronald contracted occupational asthma after being exposed to toxic metalwork fluid for almost two decades while working at a Ford plant in Essex as a tool maker.
Ronald was only given a basic particle mask to protect him from the airborne chemicals, and it did not stop him breathing in harmful toxins on a daily basis as he carried out his work.
What started out as intermittent chest complaints developed, over a number of years, into a chronic asthma that left Ronald only able to breathe properly when sitting down in a chair.
Ronald was forced to have seven months off work from his job as a tool maker because of his asthma. When he returned, he was unable to continue in his previous role and spent the remainder of his career working in an office.
After having his case rejected by high street solicitors, Ronald turned to Unite Legal Services to help him make a claim for compensation. Working with a dedicated solicitor, Ronald went on to recover £33,000 compensation from his employers.
Ronald said:
"I've been left with life-long breathing difficulties and I'm now classed as partially disabled. It's an extremely frustrating and limiting condition that has had a very negative effect on my quality of life; I can't even walk my dog without getting out of breath.
"Thanks to the help, support and expert advice from Unite Legal Services, I have been compensated. Not knowing I could go to the union I initially approached a 'No Win No Fee' solicitor for legal advice, but they dropped me at the first hurdle after a report from what were clearly second rate medical experts. Once I heard about the full legal backing I could get as part of my trade union membership, I quickly turned to Unite.
"If it wasn't for Unite Legal Services, and their specialist solicitors who knew the real medical experts to go to, my employers would never have been held accountable for my occupational asthma."
---
Read the latest news relating to: Industrial disease claims
More news