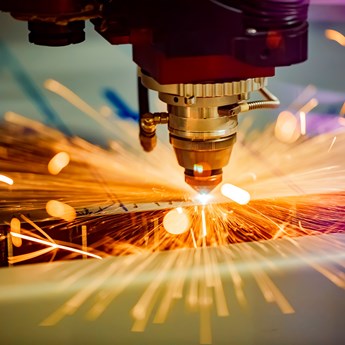 Ryan's story
I am very pleased with the service provided by Unite Legal Services and the successful settlement of my case.
Ryan* a Unite member, received £212,500 in compensation after he developed a vibration injury at work.
Ryan was exposed to vibration while working as an engineer and subsequently developed carpal tunnel syndrome and hand arm vibration syndrome, which he attributed to his exposure to vibrating tools.
Ryan, through Unite Legal Services, was contacted by a specialist personal injury solicitor to discuss his case. A number of investigations were undertaken by his solicitor, including obtaining a statement from Ryan and his colleagues regarding the work he carried out on a daily basis. It appeared Ryan had been exposed to significant vibration and there had been breaches of the Control of Vibration at Work Regulations.
Unite Legal Services funded medical reports from a consultant vascular surgeon and a consultant orthopaedic surgeon which assisted Ryan's case by confirming that the carpal tunnel syndrome which he developed, was linked to his employment and he had also developed hand arm vibration syndrome.

Ryan's solicitor released the medical evidence to the insurance company acting for his employers but they then proceeded to obtain their own, unsupportive, report from a Consultant vascular surgeon. However, Unite Legal Services remained of the view there were reasonable prospects of success and court proceedings were therefore raised in the All Scotland Personal Injury Court.
Following court proceedings being raised, Unite Legal Services, also funded a report from a consultant engineer which confirmed that Ryan's employers had been in breach of their legal duties towards him for a number of years by exposing him to vibrating tools. The defender also confirmed that breach of duty was accepted.
As Ryan was unable to work as a result of his injury, an expert report was also obtained from an employment consultant in support of a claim for disadvantage on the labour market.
Despite this, no settlement proposals were received and the defender tried to discharge the original court hearing date to allow them to obtain further medical reports. This was opposed by Ryan's solicitors and a pre-trial meeting was held. At this meeting the defender was eventually persuaded to put forward an offer of £212,500. This is significantly higher than the settlement figures generally agreed in vibration injury cases and it represents the restriction on Ryan's future employment. He confirmed he was happy to accept this.
As this case was funded by Unite Legal Services, Ryan kept 100% of his compensation.
Ryan said: "I am very pleased with the service provided by Unite Legal Services and the successful settlement of my case."
"I would recommend Unite Legal Services as the service provided was professional and I was always kept informed of developments."
*Names may have been changed to protect the identity of our member.
---
Read the latest news relating to: Repetitive strain and vibration diseases
More news