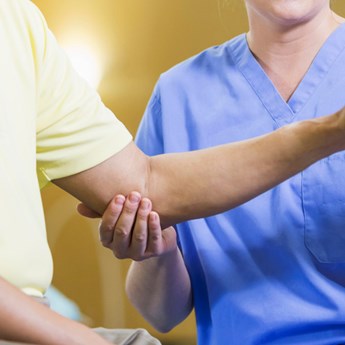 Stuart's story
Thanks to the support of Unite Legal Services, I have now received compensation for this accident and I can look to move forward with my life.
Stuart was involved in an accident at work during the course of his employment as an insulation engineer. 
On the day of the accident, Stuart was working at a power station in the turbine hall. He walked through the hall and fell into an open access hole. 
The access hole should have been closed but there was no appropriate signage in place to warn employees that it wasn't. 
Stuart's accident left him with sustained soft tissue injuries to his left leg and right arm. He also suffered psychologically following the accident. 
Through his Unite membership, Stuart was able to contact a specialist personal injury solicitor through Unite Legal Services. 
Unite Legal Services funded a medical report from a consultant orthopaedic surgeon and consultant psychiatrist, which assisted Stuart's case by setting out the injuries he sustained  as a result of the accident. 
Due to the specialist knowledge of the solicitor appointed by Unite Legal Services, a settlement was negotiated with the insurance company acting on behalf of his employer. No court action was required, which meant that Stuart was able to secure his compensation quickly and without the need to attend court. 
An initial offer of £4,000 was put forward in full and final settlement, which was discussed with Stuart and rejected. A second offer of £5,165 was accepted by Stuart and, as his case was funded by Unite Legal Services, he kept 100% of the compensation secured for him. 
Stuart said:
"I would like to thank Unite Legal Services for all of its help. I could not have obtained this compensation without them."
---
Read the latest news relating to: Accidents at work or away from work
More news