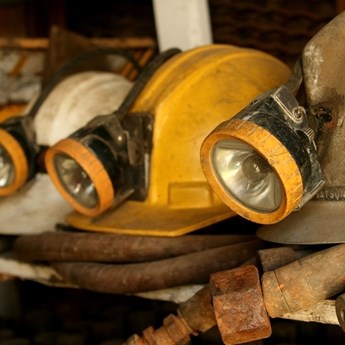 Thomas' story
Thanks to the support of Unite Legal Services, I have now received fair compensation and I would encourage anyone in the same situation as myself to engage their help to pursue their case.
Thomas, a Unite member, received £6,750 in compensation after he suffered noise-induced hearing loss from exposure to noise as a miner.
Thomas made a claim while working as a miner for the National Coal Board between 1965 and 1986. Due to the fault and negligence of Thomas' employer, he was subjected to dangerously high levels of noise throughout his employment and was not provided with suitable hearing protection.
Through Unite Legal Services, Thomas was put in touch with a specialist personal injury solicitor to discuss his case. Statements were then obtained from former colleagues who supported the fact he had been exposed to significant levels of noise.
Thomas' medical records were recovered and an expert report was obtained from Professor Kenneth MacKenzie, an ear, nose and throat consultant. This report outlined the injuries which Thomas sustained directly as a result of the negligent exposure to noise. It also confirmed that Thomas' hearing loss was due to the noise exposure he experienced while working as a miner.
The report was exhibited to the insurance company acting on behalf of Thomas' former employer, but settlement proposals were not forthcoming. Court proceedings were therefore raised in the All-Scotland Sheriff Personal Injury Court on his behalf.
Following the court proceedings being raised, further evidence was sought from Mr Dick Bowdler, an acoustic consultant, who confirmed that the level of noise that Thomas had been exposed to throughout the years, was undisputed of a negligent level.
Although the defendant did not produce competing liability evidence, they did proceed to instruct their own medical report. Their expert examined Thomas, but the report was never produced or heard in court.
Despite this, no offers were forthcoming, so a pre-trial meeting was held. At this meeting, the defendant finally indicated they were prepared to settle Thomas' case and negotiations commenced, resulting in a settlement of £6,750. Thomas was happy to accept this, as it was representative, fair compensation for his injuries.
Through Unite Legal Services, Thomas was able to access proper legal advice from a specialist solicitor ensuring that he was provided with the best legal information on how to proceed with, and win, his case.
Thomas said: "Thanks to the support of Unite Legal Services, I have now received fair compensation and I would encourage anyone in the same situation as myself to engage their help to pursue their case."
*Names may have been changed to protect the identity of our member
---
Read the latest news relating to: Noise-induced deafness
More news