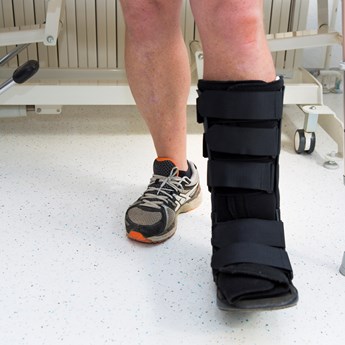 Tony J's story
When things go wrong and you are injured unexpectedly, it is a comfort to know that support is there for the future
Unite member, Tony, was hit on the ankle as he crossed the road and, as a result of the accident, suffered a dislocated foot and fractures in three places to his left ankle.
Tony was subsequently placed in a plaster cast for three weeks, a back slab and then in a boot cast. He was unable to work for some time after the incident and shortly after his accident, Tony decided to contact Unite Legal Services for advice and help.
Through Unite Legal Services, Tony accessed expert legal advice, which ensured that he received 100% of the £70,000 compensation secured for him.
Tony said:
"Fortunately, I knew I had legal help on my side and called Unite Legal Services. The way that they dealt with the claim meant that I knew I had backing at all times.
"When there was doubt about my return to work I knew that I could call on the claim for financial support. They dealt with the company sick pay recoupment provisions in my contract and looked after me generally. I was not rushed into settling the claim until I was ready to do and happy that things were stable.
"I had surgery and rehabilitation to get me back on my feet and I needed to know that it had worked before I settled the claim. That way, there were no risks for me in the future and no risk of under-settling the case. I received 100% of my £70,000 damages."
---
Read the latest news relating to: Road traffic accident claims
More news