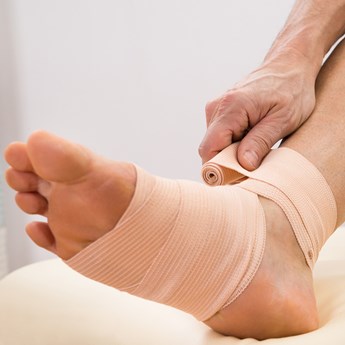 Aaron's story
Unite Legal Services were brilliant. I had nothing to worry about.
Aaron was employed by a food production company and suffered an injury to his right foot as a result of an accident at work.
He was working on the loading bay when animal carcasses were being taken off the lorry. They were put on hooks by Aaron's supervisor and then came in on a hoist to the chill area.
Aaron's job was to hold on to the meat to stop it from swinging and then move it on to the appropriate line in the system of overhead rails. A piece of meat was coming up on the rail and Aaron went to place his hands on it when the meat fell and landed on his right foot.
The bone in the meat went through his boot and into his foot. In order to remove his boot, the bone had to be pulled out of his foot. As a result of the accident, Aaron needed medical attention and treatment at the local hospital, and he was unable to work for one week.
Prior to his accident Aaron had noticed that part of the rail in the area of his accident was broken, as there was a crack in the welding. He had reported this to a supervisor who said that he would have it looked at, but it had not been fixed. On Aaron's return to work the rail had been repaired.
The company did not pay him during his period of sick leave so Aaron contacted Unite Legal Services for advice. The company's insurers did admit liability at an early stage and put forward an offer of £1,000 before a medical report had been obtained. Unite Legal Services went on to obtain medical evidence and settled the case shortly afterwards for £2,500.
Aaron said:
"Unite Legal Services took care of everything for me. I was very pleased with the outcome. I would definitely recommend Unite Legal Services to other members."
---
Read the latest news relating to: Accidents at work or away from work
More news