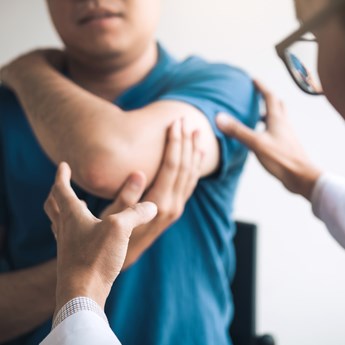 Alastair C's Story
Thanks to the support of Unite Legal Services, I have now received compensation for this accident.
Alastair was involved in an accident while employed as an HGV driver. On the day of the accident, Alastair was collecting milk from the creamery and had to use a heavy pipe to connect the tank to the milk, which was awkward to use. As he attempted to connect the pipe to the back of his tanker, he felt a twinge in his left shoulder. Alastair had sustained a soft tissue injury.
Alastair, through Unite Legal Services, was contacted by a specialist personal injury solicitor to discuss his case. Due to the specialist knowledge of the solicitor appointed by Unite Legal Services, a settlement was negotiated with the insurance company acting on behalf of his employers. No court action was required which meant that Alastair was able to secure his compensation quickly and without the need to attend court.
Alistair's solicitor obtained his medical records which provided supporting evidence of the injury he had sustained because of his accident. Negotiations then commenced between Alastair's solicitor and the insurance company. An offer of £2,500 was put forward and Alistair confirmed he wished to accept this. As his case was funded by Unite Legal Services, Alastair retained 100% of his compensation.
Through Unite Legal Services, Alastair was able to access proper legal advice from a specialist solicitor ensuring that negotiations relating to his case began early and he was happy for matters to be resolved quickly.
"I would like to thank Unite Legal Services for all of their help. I was delighted with the work carried out by Unite Legal Services during my claim."
---
Read the latest news relating to: Accidents at work or away from work
More news