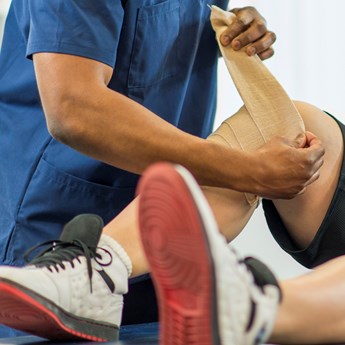 Alastair's story
I was annoyed to find out that complaints had been made about the lighting prior to my accident and that my employer failed to properly address these complaints. Thanks to the support of Unite Legal Services I have now received compensation for this accident.
Alastair was involved in an accident during the course of the employment as a fitter.
On the day of the accident, Alastair was walking along an external walkway in order to get to the main gates. As he walked along the walkway, Alastair lost his footing on a sunken drain. He didn't see this hazard due to inadequate lighting, which resulted in him sustaining an injury to his right knee.
Due to the fault of Alastair's employer, he had to use a walkway that had not been properly maintained. His employer also failed to ensure that lighting was adequate in this area and it transpired that complaints had been made to them about the poor lighting in this area prior to his accident. Their failure to act upon the complaints led to Alastair's accident, resulting in him being off work for six weeks.
Through Unite Legal Services, Alastair had access to specialist legal support and a settlement was negotiated with the insurance company acting on behalf of his employer.
No court action was required, which meant that Alastair was able to secure his compensation quickly.
Unite Legal Services also funded a medical report from a Consultant Orthopaedic Surgeon, which assisted Alastair's case by setting out the injuries he sustained purely as a result of the accident at work. The report confirmed that Alastair had suffered an aggravation to his right knee, in which he had suffered from problems with prior to the accident.
An offer of £4,750 was put forward in the full and final settlement, which Alastair accepted. As this case was funded by Unite Legal Services, Alastair kept 100% of his compensation.
The settlement of £4,750 compensated him for his injuries and it was ensured that he also received the earnings which he lost while he was off work.
Alastair said:
'I would like to thank Unite Legal Services for all of its help. I would have no hesitation in recommending the services to any of my colleagues."
---
Read the latest news relating to: Accidents at work or away from work
More news