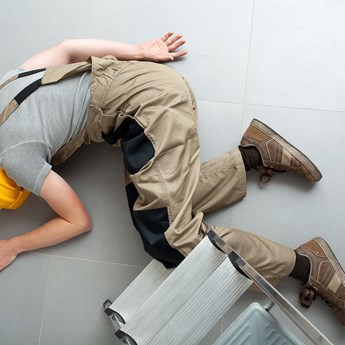 Alex's story
My accident had a significant impact on my life. The service I received from Unite Legal Services in securing me compensation was second to none.
Alex* secured more than £300,000 in compensation after a fall at work left him with orthopaedic and psychological injuries. 
At the time of his accident Alex was employed an oil worker, but because of his fall he was unable to continue working and was dismissed on the grounds of ill health.  
A court action against his employer was raised and liability was admitted, but there was a disagreement over the value of the case.  An initial compensation offer of £35,000 was rejected, which was followed by two more offers of £175,000 and then £300,000. 
Unite Legal Services negotiated further and a settlement of £325,000 was reached, which compensated Alex for loss of earnings up to retirement age, had it not been for his accident. 
Unite Legal Services continued to represent Alex throughout the lengthy legal process to make sure that adequate compensation was secured for its member. 
Alex said:
"I'm speechless regarding the service provided by Unite. I cannot thank them enough for all the hard work done on my behalf." 
* Names may have been changed to protect the identity of our member.
---
Read the latest news relating to: Accidents at work or away from work
More news