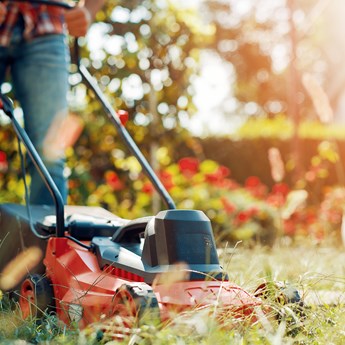 Alexander's story
My solicitor and her secretary treated me with the utmost respect; nothing was ever a problem. Anything I asked was always answered.
Unite member, Alexander*, suffered an accident at work while he was employed as a groundsman by a local council authority. 
On the day of the accident, he was tasked with cutting grass at a cemetery. The grass was very wet, which caused the blades of his lawnmower to become blocked. 
Alexander had received no training on the use of the lawnmower by his employer, but had been advised that the particular model had a control mechanism which deactivated when the lever was released.  
It was common practice among the groundsmen to release the lever and then put their hand into the area of the blades to remove the wet grass. Alexander was also wearing gloves at the time, which would have protected him had the blades not activated. 
However, when he placed his hand in the area of the blades, they activated and he suffered lacerations to the middle and ring fingers of his left hand. He lost part of the tip of the middle finger and was unable to return to work for eight weeks. 
Alexander was unable to do any housework or play with his children in the same way after his accident. Fortunately, he had a good recovery and was left with only a mild irregularity to the tip of his middle finger. 
As a member of Unite, he contacted a specialist personal injury solicitor through Unite Legal Services to discuss his case. 
Initially Alexander's employer argued that the bulk of responsibility lay with him as he was an experienced groundsman. Unite Legal Services obtained supportive witness evidence and argued that he had performed the task on this occasion as he and his colleagues had always previously done. 
Alexander and his colleagues had never been trained or instructed otherwise in how to handle the lawnmower. They had never been given the manufacturers' instructions or any adequate demonstration from their employer as to how the task should have been performed.  
Ultimately, the defendant admitted liability and Unite Legal Services secured a sum of £6,000 in compensation for Alexander. 
Alexander said:
"I was really happy with the service provided by Unite Legal Services – it was perfect." 
* Names may have been changed to protect the identity of our member.
---
Read the latest news relating to: Accidents at work or away from work
More news