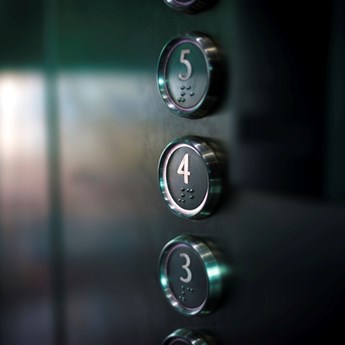 Andrew's story
Although I now have a painful and disabling injury, it is with thanks to Unite Legal Services that I received 100% of my compensation for the pain and financial loss I suffered.
Unite member, Andrew Jannaway, was involved in an accident during the course of his employment as a Co-Operative delivery driver.
On the day of the accident, Andrew was making a delivery to the Co-Operative store in Skelton, Cleveland. He had to manoeuvre a loaded cage into the lift at the store to take the goods down to the basement.
As he was moving backwards while manoeuvring the cage, the lift suddenly dropped below ground level causing Andrew to fall backwards. As a result, he jarred his shoulder and twisted his knee.
It turned out that the manager of the Co-Operative store had known that the lift was not working properly, but had not done anything about it and had not informed Andrew that there was any problem with it.
Andrew was supported by Unite Legal Services to claim compensation for his injuries, in which an early admission of liability was admitted by the insurance company acting on behalf of the Co-Operative.
Unite Legal Services funded medical reports from two Consultant Orthopaedic Surgeons who specialise in knee and shoulder injuries. These reports assisted Andrew's case by setting out the injuries that he sustained.
Andrew had to have surgery on several occasions following the accident, but after each operation, medical reports were made advising on what treatment was best to take next.
Andrew later returned to work, however, it was clear that the injuries might result in him having to retire early. Unite Legal Services ensured that this was included as part of his compensation package.
As a Unite member, Andrew had access to expert legal advice, which ensured that he kept 100% of his compensation and allowed him to move on with his life.
Unfortunately, one of the operations that Andrew underwent was conducted negligently by the hospital. Now, Andrew is being assisted once again by Unite Legal Services in making a medical negligence claim.
Andrew said:
"I very much appreciate all the support I had from Unite Legal Services and everything it did to bring my case to a successful conclusion."
---
Read the latest news relating to: Accidents at work or away from work
More news