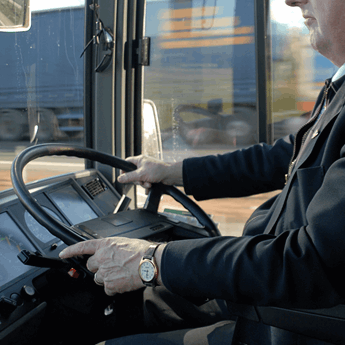 Anthony M's story
A thoroughly professional service.
Unite member, Anthony Monaghan, was involved in a road traffic accident during his employment as a bus driver for Go North East. On the day of the accident, Anthony was driving along Prince Consort Road in Gateshead when a car suddenly emerged from a side road and into the path of his bus, causing a collision between the vehicles.
Anthony suffered injuries to his lower back, shoulders and neck, which needed physiotherapy to ease his symptoms and assist his recovery. He was unable to work for six weeks following the collision because of his injuries.  
Through Unite Legal Services, Anthony had access to specialist legal support who arranged for medical evidence to be obtained and, in less than four months from when the claim was made, a settlement of more than £4,700 was negotiated with the defendant's vehicle insurance company.
Anthony said:
"I was given a thoroughly professional service from Unite Legal Services, from an advisor who was committed to giving a prompt and stress-free resolution to my claim, thank you."
---
Read the latest news relating to: Accidents at work or away from work
More news