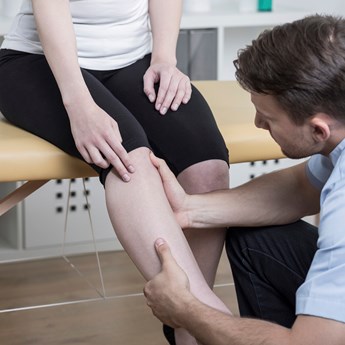 Carol M's story
Thanks to the support of Unite Legal Services I have now received fair compensation for this accident and my employer has been forced to make changes to their working practices and faulty equipment.
Carol was involved in an accident during the course of the employment as a waste operative.
On the day of the accident, Carol was lifting a mattress into a skip. She had to access the skip using a set of moveable stairs. As she climbed the stairs, the left wheel on the stairs fell off and the stairs fell to the side. Carol then fell off the stairs and sustained an injury to her right knee and leg.
Due to the fault and negligence of Carol's employer, she was subjected to unsafe and dangerous working practices. Carol had reported problems with the stairs since early 2013 to her supervisor and her employer. Her complaints were made specifically regarding the left wheel. These complaints were not properly addressed. Her employer's failure to rectify the problem with the stairs resulted in Carol's accident.
Carol was supported by Unite Legal Services to claim compensation for her injuries. Liability was admitted by the insurance company acting on behalf of Carol's employer without the need for court proceedings to be raised.
Unite Legal Services funded a medical report from a Consultant Orthopaedic Surgeon, which assisted Carol's case by setting out the injuries that she sustained. The medical report confirmed that Carol sustained soft tissue injuries to her right knee and leg as a result of the accident. She was absent for a period of three weeks following the accident.
A pre-litigation offer of £5,100 was put forward in full and final settlement of her case. Unite Legal Services believed that this offer was not sufficient and it was rejected.
A further offer of £5,766 was put forward in full and final settlement, which Carol confirmed she wanted to accept. As this case was funded by Unite Legal Services, Carol retained 100% of her compensation.
Through Unite Legal Services, Carol was successful in securing compensation for her injuries but more importantly, it meant that her employer was forced to make changes to the equipment which she had complained about for months prior to her accident.
Carol said:
"I am disgusted that my employer continually failed to address my complaints with regards to the faulty work equipment. Their failure to address these complaints resulted in my accident and my injuries to my right knee and leg.
"Thank you to Unite Legal Services for all of their help. I am glad that my employer has made the necessary changes to ensure the safety of my colleagues and I moving forward."
---
Read the latest news relating to: Accidents at work or away from work
More news