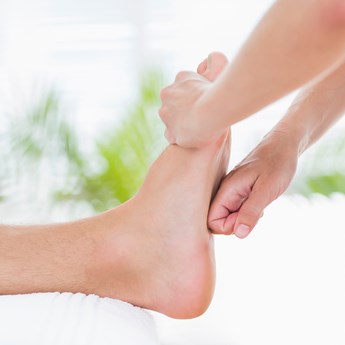 Claire's story
I would like to thank Unite Legal Services for all the help and advice I was given during my compensation claim.
Claire worked as a technical assistant at Arrowe Park Hospital in the sterile services unit.
Claire was washing and preparing instruments for operations when, as part of her duties, she was required to take a loaded carriage containing dirty, heavy orthopaedic trays from the waiting area and move it to an empty transport trolley. As she turned the loaded trolley, the carriage fell off it and, as a result, Claire suffered an injury to her right foot.
Unable to walk, she was taken to the accident and emergency department in a wheelchair and an x-ray of her foot showed that Claire had suffered a fracture. She was given crutches and then discharged.
Claire attended her GP numerous times after the accident for check-ups and examinations. She needed six weeks off work and on her return was assigned to restricted duties for a further three weeks.
Following the accident, investigations revealed that the locking bolts on the trolley had failed to lock the carriage into position. Liability was disputed from the outset as her employer suggested that Claire was the author of her own misfortune and had not used the equipment correctly.
Unite Legal Services helped Claire to secure a claim for compensation, and a £2,500 settlement was agreed.
Claire said:
"Unite Legal Services were there to help me with all my enquiries throughout my claim. I had no idea how to go about claiming compensation for my accident but was given guidance and reassurance throughout the whole process, thank you."
---
Read the latest news relating to: Accidents at work or away from work
More news