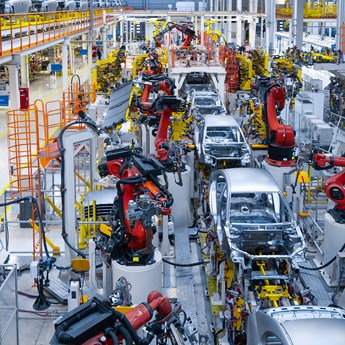 David F's Story
Thanks to Unite Legal Services, I could not fault their services.
David was involved in an accident during his employment as a vehicle builder. On the day of the accident, David was transporting a charger on a trolley when the trolley became stuck and he was required to free the wheels. As he turned around, he stood on a large plug that was attached to a cable - this was part of an exhaust extractor. As a result, he lost his balance and fell onto his right side causing injury to his arm and shoulder.
David's employers failed to provide a safe working environment and were also responsible for the actions of any employee who may have left the plug in an unsuitable area.
David, through Unite Legal Services, was contacted by a specialist personal injury solicitor to discuss his case. Unite Legal Services funded a medical report from a Consultant Orthopaedic & Trauma Surgeon which assisted David's case by setting out the injuries which he sustained purely as a result of the accident at work. The expert report confirmed that David sustained a fractured radial head because of the accident, which took six weeks to heal. Afterwards David developed adhesive capsulitis, secondary to the injury, which was stiff and painful for about six months. 
The medical evidence was presented to the insurance company acting on behalf of David's employers. An initial offer of £3,984.28 was put forward in settlement, but this offer was discussed with David and it was rejected. It was decided that court proceedings should be raised on behalf of David in the All Scotland Personal Injury Court.
Shortly after court proceedings were raised, an offer of £5,000 was put forward in full and final settlement, but this offer was also rejected. Negotiations continued until settlement was agreed in the sum of £7,500 which David confirmed he was happy to accept.
"I would highly recommend Unite Legal Services as I was kept informed throughout my case."
---
Read the latest news relating to: Accidents at work or away from work
More news