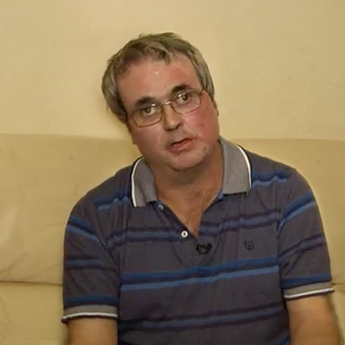 David's story
Unite Legal Services set-up for me to go and see a speech therapist, a burns specialist and a psychiatrist to get written reports on everything. The case has all been settled thanks to Unite Legal Services.
David suffered severe burns to his face, lungs and hands after a makeshift heating system exploded at work and engulfed him in flames.
For three weeks before his accident David's employers, Wincanton Group, had failed to fix a boiler that had broken down. They instead provided a 45-gallon drum for staff to burn wood pallets to keep warm.
When the first drum buckled from the heat, David's supervisor asked him to help replace it. As the supervisor attempted to use a blowtorch to cut the top off the replacement drum it exploded, a foot from where David was standing.
An investigation found that the drum had previously contained flammable liquid anti-freeze and should therefore have never been used near an open flame – let alone as a heating device.
David spent two weeks in intensive care and a total of five weeks in hospital. He was treated for internal burns after he inhaled the flammable liquid and had a series of skin grafts to repair the skin on his hands.
After his accident, David had difficulty speaking because of the damage to his vocal chords. He also needed protection for his hands because they were so sensitive.
David contacted Unite Legal Services for advice on how to seek compensation for his accident. His employers admitted primary liability but then attempted (but failed) to blame David for contributing to the accident.
Unite Legal Services represented David and brought the case to a successful conclusion, securing very significant compensation on his behalf.
David said:
"When I was in intensive care, my injuries were so severe that my family couldn't even recognise me. It's been a long road to recovery, and for my employers to try and portion an element of blame onto me was appalling.
"I feel very lucky to be alive after my accident and so grateful to have had the support and guidance from Unite Legal Services to help me and my family come through what was a horrific ordeal."
---
Read the latest news relating to: Accidents at work or away from work
More news