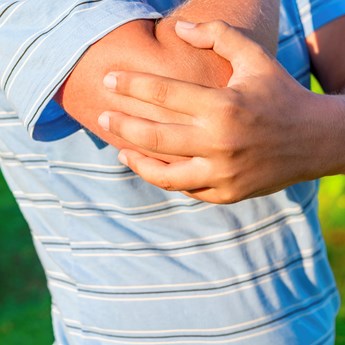 Gareth D's story
I thought the service provided by Unite Legal Services was great.
Unite member, Gareth, was involved in an accident during his employment as a lorry driver. On the day of the accident, Gareth was attempting to close the curtains on the side of his lorry using a handle.
As he pulled on the handle, it gave way causing him to fall to the ground and land on his right side. As a result of the accident, Gareth sustained an injury to his elbow.
He was taken to hospital and following an x-ray, it was revealed that he had suffered a fracture. He was released with a sling and his employer subsequently provided him with physiotherapy, free of charge.
Gareth was unfit to drive for four weeks and couldn't play golf for six months. He didn't take time off work, but had to work a number of weeks on just light duties.
Through Unite Legal Services, Gareth had access to specialist legal support and a settlement was negotiated with the insurance company acting on behalf of his employer.
Gareth said:
"I would definitely use Unite Legal Services again if I had another claim to pursue."
---
Read the latest news relating to: Accidents at work or away from work
More news