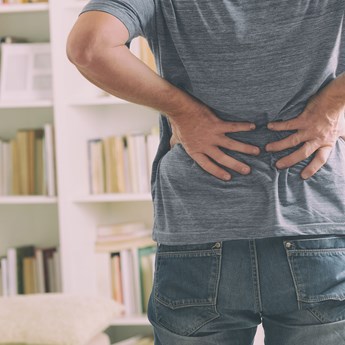 Gary D's Story
Thanks to the support of Unite Legal Services I have now received acceptable compensation for this accident.
Gary was involved in an accident while working off-shore as a scaffolding foreman. Gary had finished work and attended the recreation room where he sat on a chair which collapsed. Gary was already suffering from back pain which, due to the fault and negligence of the company responsible, increased following the accident.   
Gary, through Unite Legal Services, was contacted by a specialist personal injury solicitor to discuss his case. A claim was started on his behalf and the insurers confirmed that liability was accepted.
Gary's specialist solicitor obtained his medical records and instructed an expert medical report, which confirmed Gary had sustained aggravation of his pre-existing back pain.
The supportive report was disclosed to the insurers who made a number of offers pre-litigation. However, these were considered to be too low and therefore court proceedings were raised in the All Scotland Sheriff Personal Injury Court.
Following litigation, negotiations continued and eventually settlement was agreed for £7,000.
"I would like to thank Unite Legal Services for all of their help. I received very good service and would definitely recommend Unite Legal Services."
---
Read the latest news relating to: Accidents at work or away from work
More news