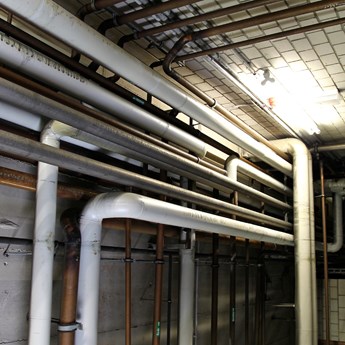 Gary P's story
Thanks to the support of Unite Legal Services I have now received adequate compensation for this accident and my employers have been forced to change their working practices making my workplace safer for all of my fellow colleagues moving forward.
Gary was involved in an accident during the course of his employment as an electrical fitter. 
On the day of the accident, Gary was carrying out annual maintenance in a plant room. He moved his left arm and was subsequently burnt on his left forearm on a hot water pipe, which had not been lagged. It transpires that the lagging on the hot water pipe had been removed by electricians who had completed work in this area. The lagging on the pipe had never been replaced. 
Due to the fault and negligence of Gary's employer, he was subjected to unsafe working practices in a dangerous area. The problem with lagging being removed from pipes was a common problem in the plants rooms. Gary and his colleagues made complaints to their employer regarding this problem.   
As a result of the accident, Gary sustained a secondary burn to his left forearm and he needed one week off work as a result.   
Gary was supported by Unite Legal Services after his accident at work to claim compensation. 
Due to the specialist knowledge of Unite Legal Services' solicitor, a settlement was negotiated with the insurance company acting on behalf of his employer. No court action was required, which meant that Gary was able to secure his compensation quickly and without the need to attend at court. 
Unite Legal Services funded a medical report from a Consultant Plastic Surgeon, which assisted Gary's case by setting out the injuries that he suffered in his accident. 
Negotiations commenced between Gary's solicitor and the insurance company and an initial offer of £4,100 was put forward. This offer was rejected and a further offer of £5,100 was put forward in full and final settlement. As the case was funded by Unite Legal Services, Gary retained 100% of his compensation. 
Further to this, Gary's employer changed its working practices by ensuring that pipes in the plants rooms were lagged so that this type of accident could not happen again. This is something which it had previously failed to do, despite complaints being made by employees regarding the pipes that had not been lagged. 
Through Unite Legal Services, Gary had specialist legal advice ensuring that negotiations relating to his case began in early course. 
Gary said:
"Thank you to Unite Legal Services for all of their help. I would not have been able to do this without them. I am delighted that I have been able to retain 100% of my compensation."
---
Read the latest news relating to: Accidents at work or away from work
More news