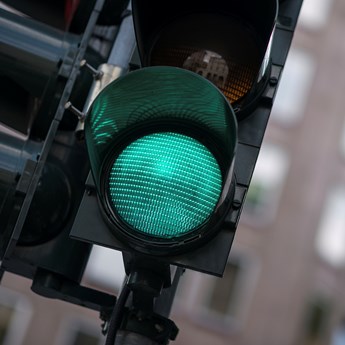 Gary's story
After my road traffic accident I had at work, it was reassuring knowing Unite Legal Services was dealing with my claim.
Gary was working as a Tesco delivery driver when he was involved in a road accident.
At the time, Gary was driving through a set of traffic lights that were signalling green when another driver, who was travelling in the opposite direction towards him, turned right across his path, causing the vehicles to collide and Gary's airbag to balloon.
The other driver alleged that the traffic lights she was following were also signalling green.
The police and ambulance services attended the scene where Gary's neck was immobilised. He was placed on a spinal board and taken to hospital.
Following the accident, Gary suffered severe injuries to his neck, shoulder and back. He also suffered an injury to his face from the impact of the airbag. He needed chiropractic treatment and acupuncture, and suffered from poor sleep and occasional flashbacks of the accident.
Gary's injuries stopped him from working for six weeks, and as a result he lost earnings that he would have made if he was well enough to work. Even when he returned to work he needed a colleague to help him with lifting duties for approximately one month.

Unite Legal Services obtained a medical report from an independent consultant, which confirmed that the injuries Gary suffered would take a recovery period of around eight to nine months.
However, Gary did not recover in line with the prognosis given by the medical report so Unite Legal Services arranged for him to have further physiotherapy treatment to assist his recovery. Final medical evidence was thereafter obtained, which said that Gary ought to make a recovery within two years of the accident, validating the claim.
Despite the other driver being negligent, its insurer disputed liability throughout the case.
As a Unite member, Gary was able to secure compensation for his injuries, loss of earnings and other means of losses incurred. He was able to pursue his claim under the terms of his union membership at no cost to him and with no deductions from the compensation recovered.
Gary said:
"Unite Legal Services professional approach put my mind at rest knowing it was in safe hands, regular communications and updates kept me up to date until everything was sorted. Many thanks again for your service."
---
Read the latest news relating to: Accidents at work or away from work
More news