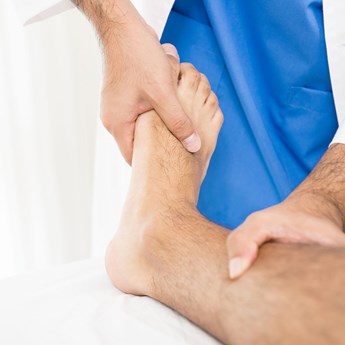 Grant's Story
Thanks to the support of Unite Legal Services I have now received fair compensation for this accident.
Grant was involved in an accident while working as an HGV driver. On the day of the accident, Grant was delivering stock to a hardware store, which required him to remove large roll cages from his vehicle and into the store, through the front door. This involved him moving the cages over a drainage channel and, while doing this, the cage got caught and fell on top of Grant, leading to an injury to his right ankle. Grant maintains this accident would not have happened if he had been provided with appropriate training and the cage had not been over filled.
Grant, through Unite Legal Services, was contacted by a specialist personal injury solicitor to discuss his case and an expert report was instructed from a Consultant Orthopaedic Surgeon. The expert confirmed Grant had suffered a fracture to his ankle.
A claim for compensation was initiated by Grant's solicitor but liability was initially denied by the insurers. However, supportive witness evidence was then obtained and the insurers were persuaded to reconsider their position.
Negotiations commenced and an initial offer of £6,050 was made. The specialist solicitor instructed by Unite Legal Services considered this to be too low and was able to get an increased offer of £9,000, which is within the range of awards a court would likely make.
As this case was funded by Unite Legal Services, Grant retained 100% of his compensation.  Through Unite Legal Services, Grant was able to access proper legal advice from a specialist solicitor ensuring that negotiations relating to his case began early and without the need for court action.
"I received amazing service from Unite Legal Services and would highly recommend them."
---
Read the latest news relating to: Accidents at work or away from work
More news