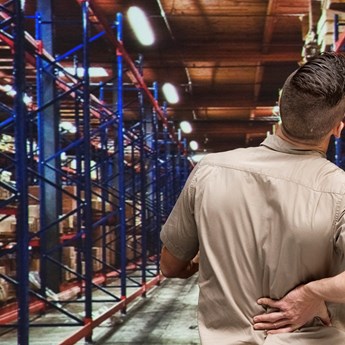 Henry's story
Thanks to the support of Unite Legal Services, I have received fair compensation for this accident and I am now looking forward to moving on with my life.
Unite member, Henry, was involved in an accident during his employment as a vehicle builder. On the day of the accident, Henry was assisting his colleague with moving a steel seat when he felt a twinge of pain in his back. 
Henry contacted Unite Legal Services who arranged for medical evidence to be obtained, which confirmed that he sustained a soft tissue injury to his back as a result of the accident at work. The medical report also recommended an allowance of a 12-month period of recovery. 
Liability was admitted by the insurance company acting on behalf of Henry's employer and a settlement of £7,500 was negotiated for him. 
Through Unite Legal Services, Henry had access to expert legal advice, which ensured that he kept 100% of the compensation secured for him and avoided court proceedings. 
Henry said:
"Thank you to Unite Legal Services for all of its help. I would have no hesitation in recommending this service to any of my colleagues. I would not have been able to do this without their help and assistance."
---
Read the latest news relating to: Accidents at work or away from work
More news