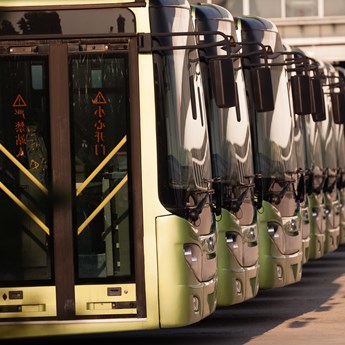 Hugh A's story
I would have no reservations in recommending Unite Legal Services. They made what initially seemed an extremely daunting procedure appear so simple.
Hugh*, a Unite member, injured his pelvis after being crushed at work.
The bus driver was checking a fault with his bus when another bus drove into him. He was crushed between the two buses and sustained an injury to his pelvis.
Hugh, through Unite Legal Services, was contacted by a specialist personal injury solicitor to discuss his case. The solicitor took the view that the case was close to the time limit as to when a claim can be made, and therefore proceedings were raised in the All Scotland Personal Injury Court.
Unite Legal Services then funded a medical report from a consultant orthopaedic surgeon. This report confirmed that Hugh had sustained injury to his pelvis and would be left with some permanent nuisance symptoms. This report was released to the defenders and a formal offer of £6,750 was made. Hugh advised he wished to accept this as it was a reasonable offer in terms of the medical report obtained.
As this case was funded by Unite Legal Services, Hugh retained 100% of his compensation.
Through Unite Legal Services, Hugh was able to access proper legal advice from a specialist solicitor ensuring that negotiations relating to his case began in early course. The dedicated solicitor also ensured that the correct steps were taken, including instructing the necessary reports, in order to achieve the best possible settlement for our member.
"I was very happy with the outcome of my case and would definitely recommend Unite Legal Services.
"I would have no reservations in recommending Unite Legal Services. They made what initially seemed an extremely daunting procedure appear so simple."
*Names may have been changed to protect the identity of our member
---
Read the latest news relating to: Accidents at work or away from work
More news