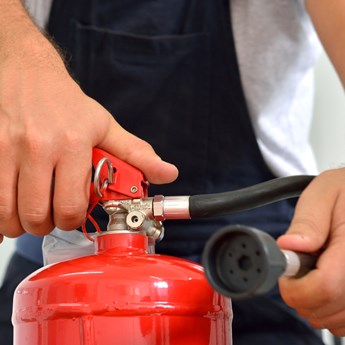 Ian C's story
Thanks to the support of Unite Legal Services I have now received compensation for this accident and my employer has been forced to change its working practices, making my workplace safer for my colleagues moving forward.
Ian was involved in an accident at work during the course of his employment as a multi-skilled operator. 
On the day of the accident, Ian was informed by his manager that he had to discharge fire extinguishers as part of his work. He questioned the safety of carrying out this job, but was informed that he had to complete the task. 
As he discharged a fire extinguisher, one exploded in his face. As a result, Ian sustained a laceration to his right upper lip which left him with permanent scarring. He also suffered psychologically and required counselling. 
Due to the negligence of Ian's employer, he was subjected to unsafe working practices. Ian's employer was aware that he was not trained to do this job and that he also did not have adequate personal protective equipment to wear while carrying out the task.  
Ian was able to contact a specialist personal injury solicitor through Unite Legal Services to discuss his case. A claim was made to his employer and liability was admitted by its insurance company at a pre-litigation stage. 
Unite Legal Services then funded a medical report from a consultant plastic surgeon, which assisted Ian's case by setting out the injuries he sustained purely as a result of the accident at work. 
A report was also funded for a consultant psychiatrist to meet with Ian and prepare a report in relation to his psychological injuries. Ian was diagnosed with post-traumatic stress disorder and the medical report allowed for a two year recovery period. 
Negotiations commenced and an initial offer of £5,000 was put forward in full and final settlement of Ian's case. This offer was rejected and a further offer of £6,600 was put forward and discussed with Ian; it was decided that court proceedings should be raised in order to achieve a better settlement for him. 
A formal offer was made in court in the sum of £9,000. This offer was discussed with Ian and it was rejected. A counter-proposal was made by Ian's solicitor and an increased offer was put forward to him in the sum of £10,000, which he accepted. 
Ian's employer has changed its working practices and the job of discharging fire extinguishers was given to trained specialists. 
Ian said:
"Thank you to Unite Legal Services for all of their help. I would have no hesitation in recommending this service."
---
Read the latest news relating to: Accidents at work or away from work
More news