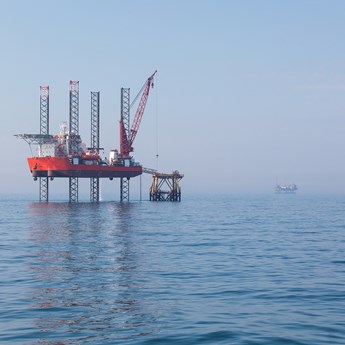 Ian S's story
Thanks to the support of Unite Legal Services I have now received compensation for this accident and look forward to moving on with my life.
Ian was involved in an accident during the course of his employment as a maintenance technician on the Beryl Alpha platform in the North Sea. Due to the negligence of the company that was responsible for the platform, on which Ian was working, he was subjected to a horrific accident when a corroded deck surface gave way beneath him. He fell through the deck, injuring his elbow and becoming trapped beside an exhaust pipe, which was leaking glutaraldehyde.
As a result of the accident, Ian sustained physical injuries to his left elbow, right elbow and Achilles tendon and needed an operation. He was also diagnosed with post-traumatic stress disorder (PTSD), depression, anxiety, insomnia, a respiratory disorder and cardiac condition. These injuries were caused as a result of the accident. 
Ian, through Unite Legal Services, was contacted by a specialist personal injury solicitor to discuss his case. Due to the nature of his injuries, court proceedings were raised in the Court of Session, Edinburgh. Ian's longstanding employment with his employers was terminated and it was agreed, through medical evidence, that he would be unable to obtain suitable employment in the future. Ian was the main breadwinner of the family.   
The case was due to proceed to Proof in the Court of Session in March 2019. A pre-trial meeting was held with the Defenders in early course to try and minimise the differences between both parties and to ensure a swift resolution for Ian. A formal offer was put forward to Ian in the sum of £840,000. Following extensive consultations with Ian and his solicitor, he confirmed that he wanted to accept this offer.
Commenting, Ian said:
"I would like to thank Unite Legal Services for all of their help. I would not have been able to do it without them."
---
Read the latest news relating to: Accidents at work or away from work
More news