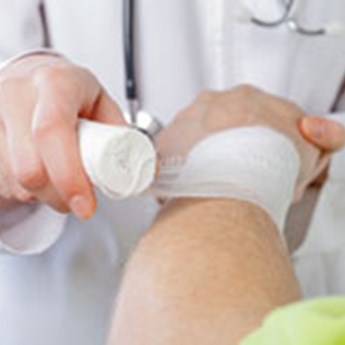 Ian's story
Through Unite Legal Services I was able to pursue my claim to get proper compensation after my accident
Ian was employed as a machine operator where he ran machinery that made cardboard tubes.
Ian heard a noise inside the machine and slowed it down to investigate. He noticed a loose piece of paper going round the winder head and reached into the machine to remove it.
As he did so, his right index finger got trapped by the moving belt and his finger was drawn in and injured.
Ian's employer should have ensured that there was a guard or safety mechanism around the moving parts of the machinery to protect its employees who operated the machine.
Following the accident, a safety mechanism was installed which would have stopped the machine when his hand entered the danger zone.
Ian needed surgery for his injury and also had the top of his right index finger amputated. As a result, he attended hospital appointments for two months and needed four months off work.
He continues to experience cold sensitivity and has difficulty in performing certain tasks. At work he has had to adapt the way in which he uses his hand so that he is able to carry out his duties.
Ian contacted Unite Legal Services to pursue a claim and £22,500 in compensation was secured for him.
Ian said:
"I would definitely recommend Unite Legal Services – 100%. I was more than happy with the service provided – they were very helpful indeed and they secured a good outcome to my case."
* Names may have been changed to protect the identity of our member.
---
Read the latest news relating to: Accidents at work or away from work
More news