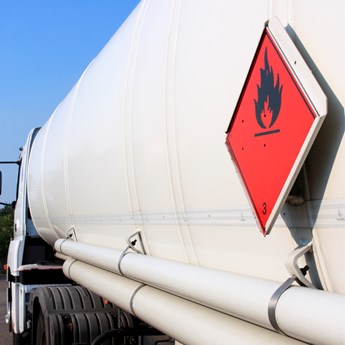 Jack V's story
I would just like to thank everyone who has been involved in my case and particularly I would like to thank Unite Legal Services for the support that I have received through this difficult time.
Tanker driver, Jack, suffered significant chemical burns when his right foot accidentally went into the tank he was driving.
At the time of the accident, Jack had loaded his tank and was removing the funnel, which was provided by his employer. The funnel did not detach easily, and as Jack pulled it he fell backwards, causing his lower right leg and foot to enter the tank that was filled with chemical.
He was admitted to Grimsby Hospital and then transferred to Pinderfield Hospital Burns Unit for skin grafts.
Unfortunately, Jack has been left with permanent scarring and he also needed counselling for anxiety and nightmares following the accident. Through Unite Legal Services, he secured compensation and also the counselling and support to aid his recovery.
The Defendants initially denied liability for the accident, but following a criminal hearing at Grimsby Magistrates, they entered a guilty plea and were fined.
Jack said:
"I am greatly satisfied with the service that has been provided through Unite Legal Services.  Everyone I have dealt with has helped me get through an extremely difficult time.
"I would not hesitate to recommend the services to others."
---
Read the latest news relating to: Accidents at work or away from work
More news