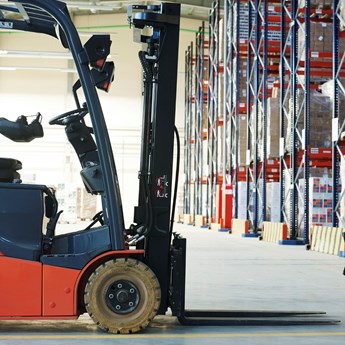 Jack's story
I would recommend Unite Legal Services to members.
Jack* was working as a quality control inspector at Jaguar Land Rover when he was involved in an accident at work.
He was walking through a door in the final assembly area and as he looked to his right and then left, a fork lift truck loaded with a pallet drove into him. The gate of the truck struck his left upper arm and he fell backwards, landing on his lower back and coccyx.
Immediately after the accident Jack suffered lower back and coccygeal pain. He also had bruising and pain to his left shoulder, arm, chest and rib cage and remains anxious about similar accidents.
He went to hospital where he was put onto a spinal board to be examined and was later discharged. He was in severe pain for two weeks after the incident and continued to suffer moderate pain for a further six weeks.
Jack needed five days off work and was then assigned to restricted duties for eight weeks.
A claim was made against DHL, the employer of the fork lift truck driver, who disputed liability throughout, suggesting that Jack walked into the path of the fork lift truck.
Unite Legal Services represented Jack and secured a final settlement of £3,000 in compensation for him.
Jack said:
"Once I was in contact with Unite Legal Services they took it all on board and, with minimal disruption to myself, proceeded to ultimately win a successful claim."
*Names may have been changed to protect the identity of our member.
---
Read the latest news relating to: Accidents at work or away from work
More news