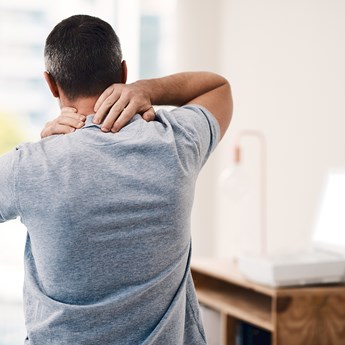 James A's story
I was very happy with the service provided by Unite Legal Services and I obtained an out of court settlement as a result.
James was involved in an accident when he worked as an electrical engineer. He was walking along when he hit his head on a protruding vertical ladder and injured his neck. As a result of the accident, James was forced to take time off work and lost wages in the process.
The accident was no fault of his own - James' employers had failed to provide a safe workplace with the ladder causing a dangerous obstacle in a regularly used walkway.
Through Unite Legal Services, James was contacted by a specialist personal injury solicitor to discuss his case.  A claim was lodged on James' behalf and the insurers were persuaded to admit liability for his injuries.
Unite Legal Services funded a medical report from a consultant orthopaedic surgeon which assisted James' case by setting out the injuries which he sustained as a result of the accident. The expert confirmed that the accident had caused an exacerbation of degenerative change in James' neck for two years. 
While the medical evidence was given to the insurance company acting on behalf of James' employers, no offer was forthcoming. As a result, it was decided that court proceedings should be raised in the All Scotland Personal Injury Court.
Following litigation, the defender put forward an offer of £20,000 to settle James' case, but this was considered too low. Negotiations continued and prior to the proof diet, a further offer of £37,500 was made which James was happy to accept.
He said: "I would like to thank Unite Legal Services for all of their help. A lot of time and effort was expended on my behalf."
---
Read the latest news relating to: Accidents at work or away from work
More news