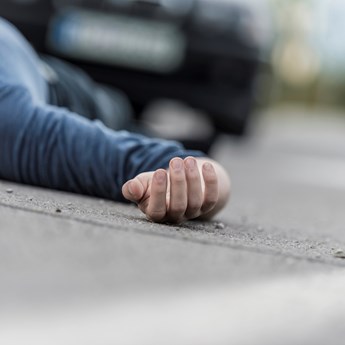 James B's story
Thanks to the support of Unite Legal Services, I have now received fair compensation for this accident and I am looking forward to moving on with my life.
James was involved in an accident during the course of his employment as a road worker.
On the day of the accident, James was standing at the side of the B7075 where he was in the process of resurfacing the road. One of his colleagues was driving a cab crew vehicle and as he drove away from James, he hit him with a protruding bar which was sticking out one side of the cab.
As the bar struck James, he was thrown into the air and landed on the ground. He was knocked unconscious for a period of 30 minutes and suffered an injury to his right shoulder.
As a result of the accident, James sustained an injury to his head and his right shoulder. The injury to his head was minor, but he continued to experience problems in his right shoulder. These ongoing problems led to James undergoing an arthroscopic subacromial decompression operation and an acromioclavicular joint excision for his shoulder in August 2015.
James contacted Unite Legal Services to discuss his case with a personal injury solicitor. Liability was admitted by the insurance company acting on behalf of James's employer, but, due to the ongoing symptoms which he experienced in his shoulder, further court proceedings were raised on his behalf.
Unite Legal Services funded a medical report from a Consultant Orthopaedic Surgeon, which assisted James's case by setting out the injuries that he suffered in his accident.
Negotiations commenced between James's solicitor and his employer, and an initial offer of £10,000 was put forward. This offer was rejected and a further offer of £12,500 was put forward in full and final settlement in which James accepted. As this case was funded by Unite Legal Services, James retained 100% of his compensation.
The settlement has allowed James to move on with his life.
James said:
"Thank you to Unite Legal Services for all of its help. I would have no hesitation in recommending this service to any of my colleagues. I would not have been able to do this without their help and assistance."
---
Read the latest news relating to: Accidents at work or away from work
More news